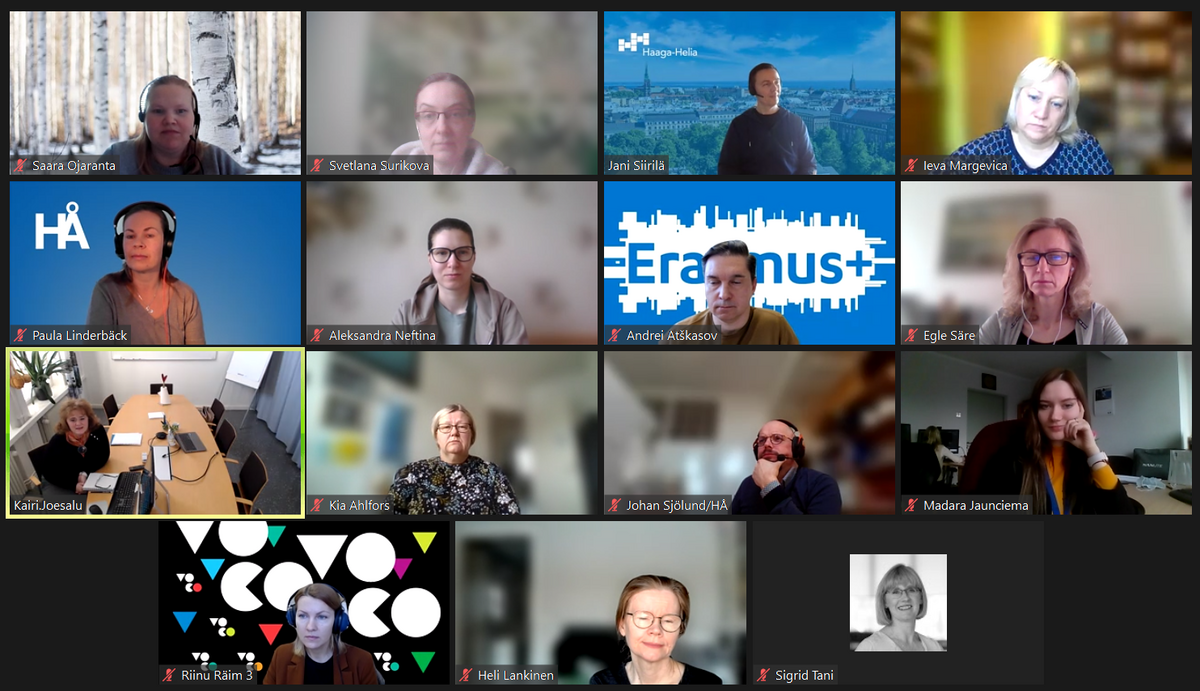 The INTERREG Central Baltic project "Sustainability in Finance – SuFi" (www.sufi.fi) consortium's meeting has been organised by Haaga-Helia University of Applied Sciences (the SuFi lead partner) on 3 March 2022 via Zoom. Fifteen representatives from six project's partners' institutions (i.e. Haaga-Helia University of Applied Sciences, Liepajas State Technical school, Tartu VEC, University of Latvia, University of Tartu and Åland University of Applied Sciences) have participated in the consortium's meeting aimed to summarise and discuss the main results of the 4th reporting period from 1 September 2021 to 28 February 2022.
The consortium's meeting was moderated by Jani Siirilä from Haaga-Helia University of Applied Sciences. At the beginning of the meeting, each participant introduced him/herself to other participants, then Jani Siirilä informed on the activities implemented and results achieved within the workpackage "Management" (e.g., organised project's consortium and steering group meetings, ongoing internal communication with project partners and associated partners), Saara Latvala - within the workpackage "Communication" (e.g., preparing the electronic newsletters and social media posts, blogs, and participating in relevant events), and Kia Alhfors informed regarding SuFi financial issues and reporting deadlines. According to Jani Siirilä, there were the following results achieved within the workpackage "T1 – Module ideation and design" and the workpackage "T2 – Module development and piloting": providing an operational framework to SuFi research and development and piloting all the three modules elaborated within the project involving 208 students in the first piloting stage. All the participants shared their experience gained during piloting the modules with a special emphasis on strengths and challenges of implementation as well other topical issues. Finally, Heli Lankinen introduced the expected Spring training activities, i.e., Moodle H5P workshops for the SuFi modules creators and implementors.
Good luck to the SuFi consortium in the second piloting stage during the 5th reporting period from 1 March 2022 to 31 August 2022!
Ieva Margeviča-Grinberga (SuFi project's manager at the UL),
Tamara Pigozne (SuFi project's financial administrator and expert at the UL).
and Svetlana Surikova (SuFi project's expert and communication specialist at the UL).
About the project:
Sustainability in Finance - SuFi (Project's website)
Sustainability in Finance - SuFi (Central Baltic programme 2014-2020 database)